New Brunswick Restaurant Week 2019
New Brunswick City Center restaurants are as diverse as they are exceptional and now you have the perfect excuse to get out of the kitchen heat and eat out!
Our restaurants have cooked up some great offers to get the foodie in you out the door and diving into new experiences and flavors. Visit a new spot or an old favorite...your taste buds will be happy with the sensations and your heart will be pleased with the local support.
But beware, once you get a taste of these great dishes in City Center you'll be thinking, "how soon can I get back for more!"
First Course
Chipotle BBQ Iberico Ribs
 Pickled Shishito Peppers
Jersey Tomato & Ramp Salad
Parmigiano-Reggiano, Balsamic
Fried Calamari
Pickled Shiahito Peppers, Long Hot Pepper Aioli
Main Course
Sweet Corn Risotto
Roasted Summer Vegetables
Seared Salmon
 Roasted Carrots  
Spring Onions, Charred Corn
Pickled Mustard Seeds
Wood-Grilled Flat Iron Steak
Truffled Creamed Corn, Roasted Carrots
**Petite Filet Mignon $5 Supplemental
**Wagyu Flat Iron $10 Supplemental
Stage Left Burger
3 year aged Vermont Cheddar
Tomato, Onion, Lettuce
Chipotle Mayo
Dessert
Coconut Sabayon
Ivory Chocolate, Banana
Macadamia Nut Bread Pudding
Sweet Corn Milkshake
$39.95 per person
(tax and beverage are additional)
No Substitutions
We are a seasonal restaurant and pride ourselves on using local ingredients so items on dishes may change due to availability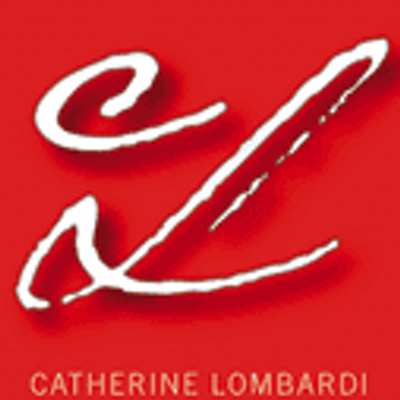 1st course
Daily Soup
                        Caesar Salad                         
Salad of Arugula and Parmigiano-Reggiano        
Caprese Salad with House-made Mozzarella
Fried Calamari with Spicy and Sweet Marinaras
entreés
Lasagna with Meat Gravy  
Catherine Lombardi's is a Hearty, Rustic Lasagna stuffed with Meat and Cheese
Spaghetti & Marinara with Meatballs
Garganelli with Truffle Cream, Prosciutto, Asparagus
Eggplant Parmigiana with Sautéed Spinach and Marinara Our Eggplant is Dried Overnight to Achieve a Firm, Meaty Texture
Tortelloni with Parmigiano-Reggiano Cream and Bolognese Sauce
Chicken Milanese with Capers & Arugula Salad
Steak Pizzaiola
Spicy Marinara, Asiago Cheese, Onions, Peppers, Mushrooms, Fingerling Potatoes
dessert
Zabaglione with Berries
Mascarpone Cheesecake
Mrs. Palmisano's Cookie Plate
                                                                                                Pina Colada Sorbet                                                                                            
$39.95
 (tax and beverage are additional)
 No Substitutions
We are a seasonal restaurant and pride ourselves on using local ingredients so items on dishes may change due to availability