Thursday, July 19th, 2018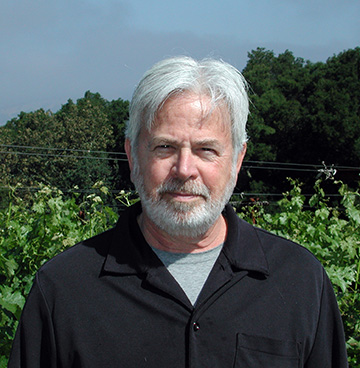 Gary Lipp is an old friend of Mark and Francis.
They met in 1999, when Gary was working for Paul Hobbs in Sonoma.
Prior to that, he had worked for many great houses, including a stint as president of Chalone Wine Estates
In 2002, Gary started COHO, focusing on cool climate vineyards in Napa Valley.
COHO produces single vineyard Pinot Noir, Merlot and Cabernet Sauvignon.
The merlot comes from one of Mark and Francis' favorite sources, The Michael Black Vineyard.
They love all of the wines and we know you will too.

Hors d'Oeuvres
Americano & Negroni Sbagliato
Jamon & Cheese Crocque Senor
Cabernet Sauvignon 'Headwaters' 2013 Napa
Seared Tuna with Amish Bacon  
Pinot Noir 'Stanly Ranch' 2014; Carneros
Wagyu Flatiron Steak with Truffled Smashed Fingerlings & Jersey Corn
Merlot 'Michael Black' 2013; Napa
Cabernet Sauvignon 2014; Napa
Merlot 'Michael Black' 2005; Napa
Cabernet Sauvignon 'Summitvine Ranch' 2007; Diamond Mtn.
Peach Cobbler with Cheesecake & Peach Ice Cream
Coffee or Tea
Please e-mail us at Reservations@stageleft.com or call us - 732-828-4444